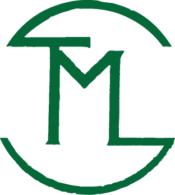 What's a Manufacturers' Rep?
We're local salespeople for manufacturers across the U.S and abroad. We're not a brokerage firm and our line card is non-competing which means YOU doing business with us is absolutely free.
Saving You Time With 4 Easy Steps
Step 1: We'll assess your needs together.
Finding the right source for your project can be overwhelming. From lead times, pricing, to a shop who can meet your specs – it's hard to find a reliable source who can satisfy all your needs. In this step, we want to know what's most important to you when looking for a new supplier relationship.
Step 2: We'll do the research.
Once we've accessed your needs, we'll go through our database of manufacturers and create a list of potential suppliers who will serve you best. In this step, we connect you with our network of manufacturers so we can save you time and deliver quality leads for a future supplier.
Step 3: We'll propose a solution.
After we conducted our research – one of our application specialists we'll sit down with you and go over a custom solution for your sourcing needs. In this step, we want to provide you with the information you can take back to your team and be able to present it with confidence.
Step 4: We'll be your advocate.
If you decide to pursue the solution we offer, we'll continue to be your advocate from the quotation process until final delivery. In this step, we become your voice on the production floor while we work together to meet your goals and help you meet your project's scheduled launch date.
A note from Tom: Why I love being a Rep
My life's work for the past 30+ years has been helping to educate customers about different processes which may already be known, or a different process that might assist in making the best decisions for a prospect's design. It's never felt like work for me, finding and offering solutions for a customer is what gets me looking to the day ahead with optimism. This passion has led me to train a team of 4 reps, we look forward to coming alongside you and helping you find your perfect solution.